Book Donations
The Bookstores cheerfully accept: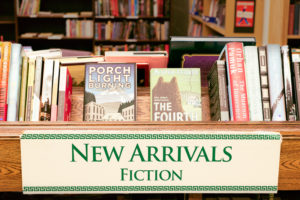 Paperback and hardback books in good condition
DVDs, CDs, and audio books on CD in good condition
Textbooks and complete encyclopedias published within the last 3 years
Maps, pamphlets, and other ephemera
The Bookstores cannot accept:
Mildewed, moldy, smelly, water-damaged, badly-worn, or yellowed items
Books with torn-off or badly tattered covers
Books with extensive underlining
Textbooks more than 3 years old (unless they're

really

old and interesting)
Computer, medical, legal, health, travel, or business books more than 3 years old
Magazines, professional journals, catalogs or directories
Phonograph records, audio cassettes, or books on tape
Encyclopedias, Reader's Digest Books, Advance Readers Copies, or incomplete sets of older books
Computer software
Video tapes (VHS) or home-recorded media

Large

donations of foreign language books (please call for details)
Just a reminder:
We run a used bookstore, selling used books at ridiculously low prices.
We are not running a thrift store or a recycling site.
We gratefully welcome donations of your re-sellable books.
Book donations:
Bring donated items to either of the Friends' bookstores during the stores' open hours.
Larger donations should be in bags or boxes.
We issue donation receipts for tax purposes at the time of delivery. Donors are responsible for placing a value on noncash goods.
If you need assistance, contact the store directly in advance of your visit. Call 510-841-5604 and talk to a volunteer or leave a message.
Need to schedule a pickup of donations?
Call 510-841-5604 and talk to a volunteer or leave a message. We will return your call so that you can arrange a pickup with our driver.